There's no denying that everyone should experience the digital nomad lifestyle at least once in their life. There are so many positives attached to spending some time working in a different country. You get the usual benefits of traveling and more. You'll also need to overcome unique challenges as you explore exotic places and cultures but those challenges are part of the appeal of the digital nomad lifestyle. I've worked as a digital nomad for nearly a decade, and in that time I've had many discussions with other travelers about their experience and the challenges they have at least. One topic that regularly comes up is the difficulty people face remaining fit and healthy while working abroad.
From my discussions with other individuals who share the nomadic lifestyle, below are 8 tips we think are critical for a digital nomad to stay fit and healthy even when they're moving around.
1. Regular exercise is crucial for healthy digital nomad lifestyle
In the 10 years I spent traveling around the world I've lived in various parts of Asia, South America, Central America, and Europe, but one thing has remained constant. I usually spend a minimum of 3 months in each place visiting and one of the first things I tried down is a gym that welcomes short term members. The gym I currently use in Vietnam is a 2 minute from my apartment and cost 200,000VND a month or less than $9. Another advice that is definitely the less-traveled path, is to wear a posture corrector, for example, a waist trainer or a back trainer. The reality is no matter where your base is, you'll spend a good amount of time working and staring at the screen of your laptop. And a posture corrector will force you to keep a good posture.
2. Keep a tight handle on your diet
My girlfriend and I are both foodies, we enjoy dining out. However, we understand that there are many obstacles attached to constantly consuming local cuisine. One thing you have no control over is the ingredients used so there are risks inherent to that. Second, portion control is difficult in certain parts of the world as they have a tendency to offer portions large enough for two or three people. We make a habit of inviting friends around for dinner as a result turn this practice into the foundation of a healthy eating routine.
3. The quality of our accommodation is vital
When it comes to our accommodation, there are two things that we will not compromise on that is the quality of the kitchen and bedroom. Getting a good night's sleep, a minimum of eight hours, is vital to remaining healthy so the bed and mattress in our accommodation will have to be of a high standard. Also insist on an adequately-equipped kitchen complete with cooking utensils and even rice cookers depending on where we are. We are happy to spend a little extra on some additional kitchen tools if needed.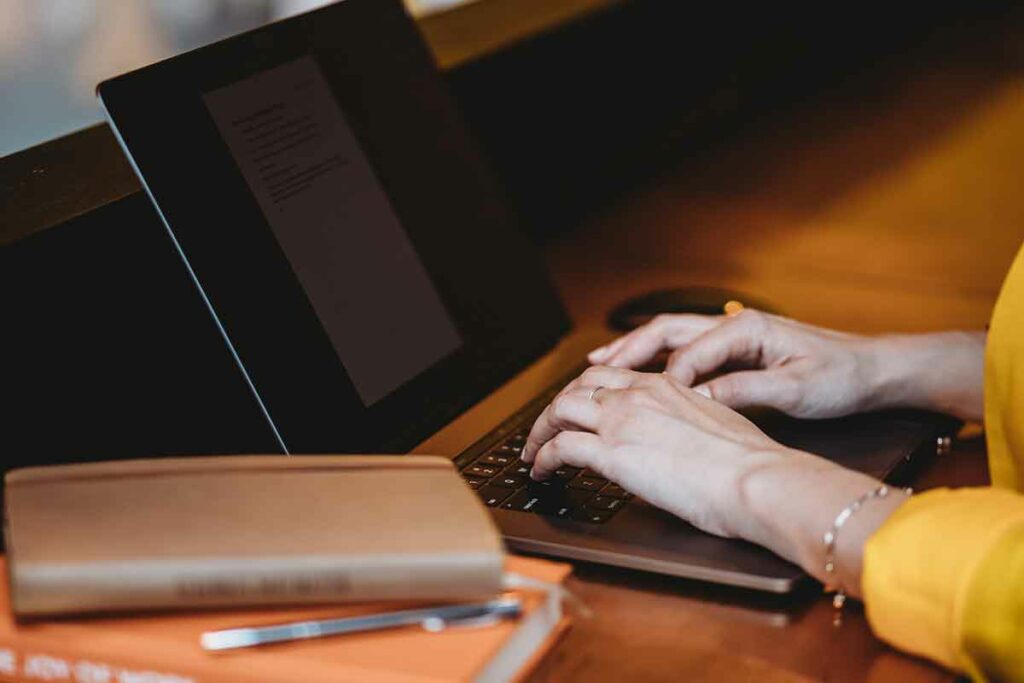 4. Be careful using local condiments and cooking oils
We try to cook with olive oil, as it's a healthy option if we can't get it we're very careful about any type of cooking oil we use as we try to control our sugar, salt, and oil intake.
5. Prepare healthy snacks
Having mostly lived and worked in Southeast Asia, you'll quickly discover that ordering food can be done in a matter of seconds on your smartphone. So one fact we even learned is to always have healthy snacks available so you avoid ordering food or eating sugary junk food or a burger and fries when you get hungry.
6. Track down the local market
One of the first things we'll do when we landed in a new location is to locate a local market. On top of being an amazing cultural experience, it also guarantees your access to fresh food and vegetables every day if you need them.
7. Hydration
Remaining hydrated is a vital part of being a healthy digital nomad. If you're not used to living in warmer climates, it may be difficult to understand whether your body is getting enough liquid. To make it easier will always insist on a water fountain in our hotel room or apartment. There really is no such thing as drinking too much water.
8. Always set aside time off from work
When my girlfriend(now my wife) and I first started our digital nomad journey nearly a decade ago, we were so excited about the prospect of working for ourselves that we ended up working week after week without taking a break. Happy to be out of a toxic office environment we failed to recognize that we needed to take a break.
Working remotely as a digital nomad is an amazing experience, but it's vital that you remain healthy and fit, and following some tips listed above will make your life easier.
Read Also