Some people find traveling alone to be an exhilarating experience. For some people, not so much. For personal trips, it's entirely up to you whether you want to find a travel companion. However, when it comes to business trips, you often don't get to make the decision. This is probably true for small business owners, it makes more economic sense to travel alone.
Anyway, this article focuses on how can you make your business trip more fun when you're the only person taking the trip. Sure, the main goal of the trip is business-centric, but that doesn't mean that you shouldn't try to make it a fun experience. Do you have friends or colleagues who travel as much as you do? If yes, you might be interested in this gift guide for frequent travelers when you're shopping for a gift for them.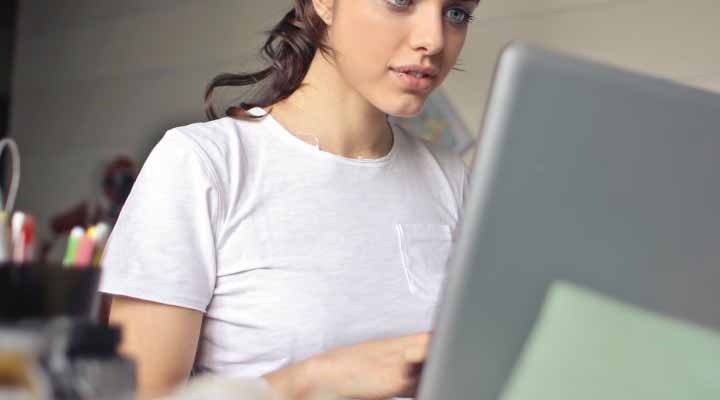 How to Make Business Travel More Fun
As long as you're not jeopardizing the main travel agenda, there's no reason why you shouldn't be having fun on a business trip.
1. Extend your trip for more leisure time and fun short trips
Extend your stay after you're done with your work. Stay for another day or two, or a week even. Of course, this will be personal cost and you should let your employer know as soon as the preliminary work itinerary is out.
Unless you can afford the same hotel that your company has booked for you, you will want to make a reservation at a more affordable hotel for your leisure days.
2. Reach the airport earlier to avoid stress and have fun people watching
Being in a hurry is a big stressor for anybody. Lucky for us, it can be easily eliminated with proper planning.
Plan your transportation ahead of time. Keep all the documents you need in your smart gadget, print it out if necessary.
If you will be taking a flight, just get ready earlier and reach the airport a few hours before your flight time (depending on what airlines you're flying with and whether it's an international or domestic flight).
The airport is a fun place for people and plane watching. So grab a seat that allows you to have the best people watching experience at the airport cafe and order a cuppa on company dime.
If people watching isn't your thing, you will find that the free time before your flight is an excellent excuse for you to catch up on some reading.
3. Prepare your electronic gadgets before you leave for some personal in-flight entertainment
Before starting for your travel, a couple of days before check your devices, say for laptop, tablet, smartphone, dongle, Bluetooth, headset, camera, etc. Make sure that they are in good condition and that you have the right (working) chargers.
If you're traveling internationally, check if your gadgets are compatible with the destination country's electricity rating and socket. A dead phone or camera ruins your mood and affects your productivity.
Use apps like Foursquare, Instagram, and Yelp, to find out fun activities nearby. These apps are the closest thing to a friend's recommendation in a city where you don't have too many personal connections.
4. Travel light — because big heavy big is the opposite of fun
Pack only what you need. It makes sense to pack clothes for every single day of your trip if it's a short trip. However, if it's a longer trip, it makes more sense to pack less and send your clothes to wash instead.
Also, don't overstuff your bags. Leave some room for souvenirs.
5. Eat well
Unless it's something you enjoy, there's no point in having Chinese takeouts or McDonald's for every meal during the business trip. Chances are your expenses will be on reimbursed by your employer. So why don't you give yourself a little treat by dining at the Michelin-starred restaurant? Of course, you won't be doing this every day, but I would say once per trip is reasonable, if your travel budget allows it.
While it's fun to splurge a little, it's even more fun to discover and enjoy local street food. Affordable and unique local foods that are guaranteed to stimulate your taste buds.
6. Remember to call home
It's not always about work. Remember your friends and family. Let them know that you haven't forgotten them by giving them a call once a day or every other day. Use Skype or Facebook messenger call to have face-to-face conversations. Show them the room that you stay, show around the places through the window etc. Find out what's happening with them, they deserve the attention from you. While you can't be there with them physically, at least you're letting them know that you care.
7. Have work-life balance – remember to take a break to do something fun
Sort of an extension of the previous point.
Sure, you are on a business trip, but that doesn't mean that it's all work, work, work 24/7.
Work-life balance is crucial for a meaningful and healthy lifestyle. But it's hard to achieve and once you have it it's even harder to keep. One small decision and you're going to tip the balance.
Many people throw that concept out of the window when they're on a business trip. It's easy to get the delusion that while on a business trip everything you do must be related to work. And that you have to work even after the work hours you agreed to in your employment contract.
Remember to leave work on-time. Spend some time at the gym to do some exercises. Or perhaps hit the hotel pool for a few laps. Swimming is a good physical activity and it helps you to wind down after a long day. Meet with your colleagues, clients, or friends after work. Real work is important so is building a trusted network.
It's OK to work longer hours in order to get more productive during the business trip. For example, if burning the midnight oil to revise the sales contract will land you a huge client, that's probably worth tipping the work-life balance a little bit. In doing so, you're actually doing yourself a favor.
Anyway, work-life balance is something that you need to consistently and mindfully work at.
8. Explore the city
Stay in the office for most of the day then head back to your small hotel room. Repeat until the trip ends. It doesn't sound like fun, does it?
That's why you need to spend some time exploring the local scene. Hit the local tourist office for cool sightseeing spots and restaurants/food stalls to try.
Not feeling like getting too far during a workday? Explore the areas around your office or your client's office instead. Office areas are often served by food vendors that are hidden gems known only to local workers. Find them and try them. Make inquiries at the hotel reception, explore and discover the areas surrounding your hotel.
Have an adventure but stay away from potential dangers.
9. Take beautiful pictures
Dust off your DSLR or your smartphone camera. Take some gorgeous photos of the city that you're visiting. Quality matters more than quantity. One day these photos will help you to remember this trip. At the same time, you probably don't need to remember every single detail of this trip in the future!
Share your trip with your friends and family with these photos that you take.
10. Make new friends
Making new friends from a business trip may or may not be possible depending on the nature of your trip. But once in a blue moon when the stars align, you might be able to meet new friends!
Final Thoughts
Business trip isn't all about business, but it's easy to get the delusion that it is. Strive to be productive but don't forget to work on work-life balance. Extend your trip for leisure time if possible. Explore the city, find fun activities, and eat delicious local food. Also, don't forget to stay in touch with your friends and family when you're away.
Read also
6 Short Business Trip Packing Tips for Ladies
How To Prepare For Your First Week-Long Business Trip