Are you feeling the urge for wanderlust? Do you feel like you need to get away from the hustle and bustle? Away from all the stress and obligations; away from these scenes that are getting old. It may be time for you to hit the road for a road trip! Better yet — if you are up for it — a road trip on your trusted motorcycle.
Motorcycle road trips make people instantly think of cheerful wanderers riding wherever the open roads take them. It's an embodiment of freedom and being carefree. These are all true. However, a solo road trip motorcycle will have a much better result if you put a bit of planning into it.
Whether you're planning a road trip to visit a specific location at a certain time or looking to let the wind carry you where they may, these tips below (that is geared toward a female biker crowd) will help you plan your next road trip and make it the best, most memorable vacation you can imagine.
Packing
When it comes to packing for a solo road trip on a motorcycle, the one rule you need to remember is less is better. The storage space you have on motorcycle is extremely limited. You may have the biggest, most bad-ass motorcycle in the world, and it still won't fit your full-size luggage bag.
If you plan to bring a lot of stuff, you might as well rent a sedan or an SUV. Motorcycle trip is all about the freedom, flexibility, and being carefree. So pack light — pack only the stuff that you absolutely need.
Dragging a large suitcase is not in the spirit of the trip, neither does it fit. Do some research on the weather where you'll be traveling, then pack your clothes accordingly, choosing just the pieces that will make you feel marvelous and confident while on vacation. Pack your things neatly into one backpack.
Keep in mind, numerous hotels offer laundry service or have a room with washers and dryers, take advantage of those amenities to keep your packing list down to the absolute minimum.
Anticipate problems
As opposed to the first tip above, when it comes to anticipating and preparing for problems during your ride, you want live by the motto "more is more". The more ready you are for the probable hang-ups on the road, the fewer time you'll have to spend dealing with them and the sooner you'll able to continue your journey.
Before you embark on the journey, make sure that you note down your roadside assistance numbers, insurance related information, and petrol pump information.
In case you're riding a rental motorcycle abroad, address the motorcycle rental office and ensure you buy the basic insurance necessities for the countries in which you'll be traveling and ask them for the number you can call if anything happens to the motorcycle while you're on the road.
Store every single necessary numbers, names, and information in the toolbox or in your phone, and keep an emergency kit with the things for your numbers, and things for you (non-perishable snacks, water) to get you out of a tight spot or hold you over until the point when any kind of assistance arrives.
And of course, make sure you carry at least a little cash on you. You never know where you'll run into a problem especially when you are a lone traveler, and if you're miles from an ATM, you want to be able to get what you need and get on the road again.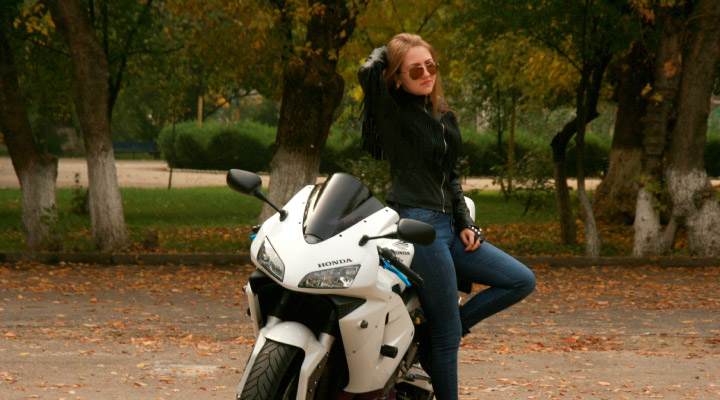 10 Tips for a Successful Solo Motorcycle Road Trip
1. Make flexible plans
Even if you are not bound by a certain time limit, it is still wise to determine in advance in which city or town you will spend the night.
Set up a schedule where you ride for eight hours a day or less, but also leave room for surprises. And surprises, pleasant or unpleasant, will come. When that happens, at least you have a flexible schedule that allows you to handle them properly.
Check out this amazing web page for a collection of websites you can use to plan your motorcycle trip.
2. Bring a real map (and a thick pencil)
Google Maps is very useful, but it is so much more fun to hold a real map and indicate the destinations on it. And after the trip, you give the card a nice spot on the wall so that the best memories will stay with you for years to come.
Having said that, if you need to use your phone for navigation, make sure that you have a phone holder that is properly attached to your vehicle. Make sure that you have the right equipment to keep your phone on full charge throughout the trip.
3. Bring an emergency kit for you and your motorcycle
Yes, you and your motorcycle are in tip-top condition when you're starting out the road trip. But that doesn't guarantee that you won't be having an unpleasant surprise during the travel. For example, a flat tire. You should bring an emergency kit for your motorbike and yourself. If you accidentally hurt yourself, you know you have your trusted first-aid kit to rely on.
4. Ask locals where you can eat.
Road trip is about exploring unexplored territories. Seeing things you haven't seen and trying food that you haven't tried before. It's OK to eat at McDonald's as a last resort. But you should really try your best to eat where to locals eat. What's the best way to find out where locals eat? By talking to them of course. Often tips from the locals will lead you to restaurants and bars where you can eat delicious and cheap.
If you have a hard time talking to strangers, try making the inquiry at the tourist information center. These centers are often staffed with local folks who know a thing or two about the local food scene.
5. Take an extra key
This tip seems a bit obvious, but be sure that many travelers have already forgotten that second key is also necessary. You will need to be creative with where to store it.
6. Take photos
Snapshots that you take during a motorbike road trip often produce the most beautiful photo books.
7. Follow the craziest signposts
Signs that say 'the almost best shop in the world' and 'free samples of chocolate' will either take you to the best or the worst places. So it may be worthwhile to deviate from your predetermined route if you're feeling lucky.
8. Let your friends or family know your location
Keep friends and family at home informed about your plans and let them know where you will be settling in for the night. It's important knowing where their girl is staying at night and which city you want to reach the next day. If something unfortunate happens, at least they will have a clue.
9. Plan according to your biological schedule
Ideally, you will want to avoid having a motorcycle road trip when you're on your period. But life isn't always predictable. When that happens, make sure you stock up on your tampons or pads in between stops. Although stocking up do consume some space, in rural areas this can be the only choice.
10. Have an adventure
Most importantly, have lots of fun.
Other Helpful Resources
Nationwide Blog – Motorcycle trip safety checklist
Smarter Travel – 10 (and a half) tips for road trips.