Many moms and dads are skeptical when it comes to going on a road trip with their kids. The worry is endless. How is my toddler going to handle the trip? Is he going to ask "are we there yet" a hundred thousand times? Is my baby going to cry non-stop during the journey? That would have been a stressful situation, don't you think? How can I make the road trip enjoyable?
Unfortunately there are no clear answers to these questions, however, there are a few things that you can take into consideration in preparing for a pleasant family Summer road trip.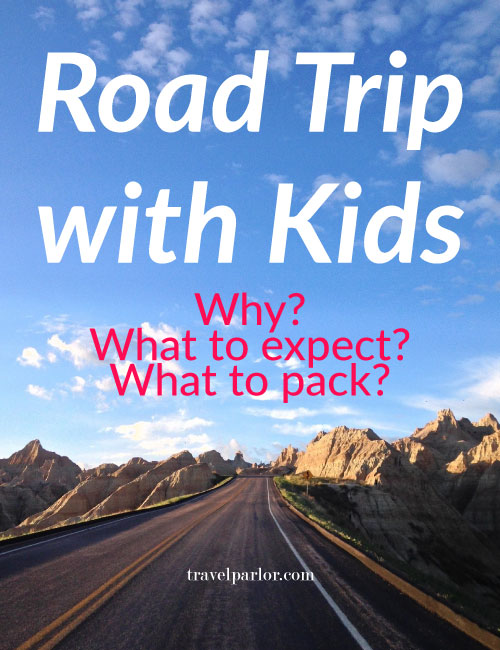 Family Road Trip with Kids – Babies and Toddlers
Why Take a Road Trip with the Kids
Taking a road trip with your kids can be a life changing experience. You will learn a lot about your kids and it will also help shape you as a parent. Kids get bored and restless when they are confined in the same place for too long. Your toddler can start throwing tantrums or worse, your baby could have one of those days where crying happens for no reason at all.
On the bright side, you will have two kids in the backseat, playing and giggling throughout. Isn't that better than music? I know, I know. That's not always true, and the constant noise can get old fast. But your partner and your kids will be reminiscing about this trip many years later in the future, and have fond memory of it.
Planning for a Road Trip with Kids
Plan early — much earlier — to avoid unnecessary stress. Here are some aspects that you should plan for:-
Budget – How much are you willing to spend out of the family budget for the road trip?
The Who – Who's going and who's not going. If you're not bringing one of your kids, who is going to take care of him of her? Is the car big enough for everyone PLUS the expected luggage? What about the budget? Is it enough for everybody?
The When – When is the best time to go. Obviously, this has to match everyone's schedule. The duration of the trip will, of course, affect the budget. Schedule for stops during a long drive to refresh yourself, and let you kids move around a little bit to burn off their energy.
The Where – i.e. the fun part. Where are you going? Which cities and destinations. What kind of activities that are family-friendly. Where will you be staying?
The How – You'll probably need a car or a minivan (maybe RV?) for a road trip. Now that you know who is going and how much luggage you're expecting, is the family car big enough? If not, consider getting a rental car.
What to pack – This deserves an entire section…
What to Pack for A Road Trip with Kids
Don't wait until the night before the trip to start packing. The earlier it is you can start to pack, the better. You need to have abundant food on board, preferably what your kids like.
Make sure you have enough diapers and bottoms in the car if you are traveling with a toddler. All essential things need to come to the front of the car where they will be more within reach. This includes diapers, snacks, and toys. If you own an iPad, you can stream your kids' favorite cartoons that will buy you some time. Do not forget to get yourself something to eat during a moment of quiet when all the kids have slept.
Keep their toys within reach and give them one by one to keep the surprise element alive and also without distracting them. Calm soothing music works on babies that get stressed easily. So make sure you know what your kids want and what is ideal to provide.
In terms of loading sequence for the luggage bags, start with heavier bags that you are not likely to access when you're on the road. Push it to the back of the trunk so that the remaining items are easily accessible.
Getting the car ready for the road trip
Make sure that the car is in tip-top condition one or two weeks before the trip. Allocate enough time for the car mechanic to fix up your car should the mechanic found anything wrong during checkups.
The truth is a well-maintained vehicle has many benefits and you should always keep your car in good condition even when you're not planning a road trip.
Make sure that you have AAA contact saved on your phone in case of emergency.
You can make sure that the car is healthy by going through this checklist (list is not exhaustive):-
(1) Get the oil changed — may not be necessary for a shorter road trip, definitely check this for a cross-country trip.
(2) Check wiper blades, fill up windshield fluids
(3) Is the car battery healthy?
(4) Check the thread on the tires. Are they due for a change? Check the pressure before the trip.
(5) Check all car lights — including the reverse light.
(6) Make sure that the safety belt and baby seat are functional.
Conclusion
Taking a road trip with your kids can be an exciting experience. As long as you plan and pack properly, the trip will become a fond memory for the whole family.
Read also